Where to Have Afternoon Tea in Dallas This Holiday Season
There is perhaps no more elegant holiday tradition than high tea. In Dallas, it's a classy affair with delicate finger sandwiches, almost too pretty to consume confectionery and endless champagne service. The mood: sweet and classic. The dress code: upscale, quirky lunch. The crowd: a healthy mix of grandmothers, kids, families and tipsy young people. With the typical $ 60 per person tea service, it certainly isn't a cheap experience, but one you won't forget. Here are some places in town to indulge your tea party fantasies.
The Adolf
The French Room is one of the most popular vacation tea destinations in Dallas, and reservations are hard to come by. There are still some reservations openbut you'll want to move fast This year the Adolphus is not serving tea in the opulent dining room, but in the "Tea Room", part of the French Room salon. The service includes three courses with sandwiches, scones, pastries, loose-leaf tea pairings and a glass of sparkling wine. 65 USD per person
Dallas Arboretum
The harvest tea service at the Dallas Arboretum simply has to be combined with a stroll through the 12 Days of Christmas exhibit and the newly expanded Christmas Village to create a multi-faceted vacation experience.
After holiday tea at the arboretum, take a stroll through the garden.
The high tea is served in the DeGolyer Tea Room and includes soup, sandwiches and sweet treats. General admission includes access to the gardens and parking lots; You can also opt for the champagne tea service for an additional $ 10. Reservations are required. $ 49 to $ 59
The Alexander mansion
Ross Avenue was once home to some of Dallas' grandest and most ornate homes. The Alexander mansion is one of the last remaining pieces in the history of the street, and although it's seen better days, it's still a formidable example. The Dallas Woman's Forum, which now owns the building, hosts a holiday tea there annually to raise funds for much-needed repairs and renovations. This year you will find that the tables are further apart for social reasons and there is no handicraft market. However, the service includes special scones, hearty sandwiches, salads and canapés, three desserts and loose-leaf tea. The Chocolate Angel takes care of the food. Tickets are $ 65 per person, including tip. Find reservations Here. $ 65
Hotel Crescent Court
The Crescent Court Hotel in Uptown is hosting afternoon tea this year in the Great Hall and Conservatory – an ornate ballroom and airy conservatory off the garden. Guests are pampered with luxurious Damman Fréres teas, sandwiches, scones, tea cakes and pastries. Tickets are $ 60 per person or $ 96 with endless champagne. Reserve hereor send an email to Madison Haynes ([email protected]) for private parties. $ 60- $ 96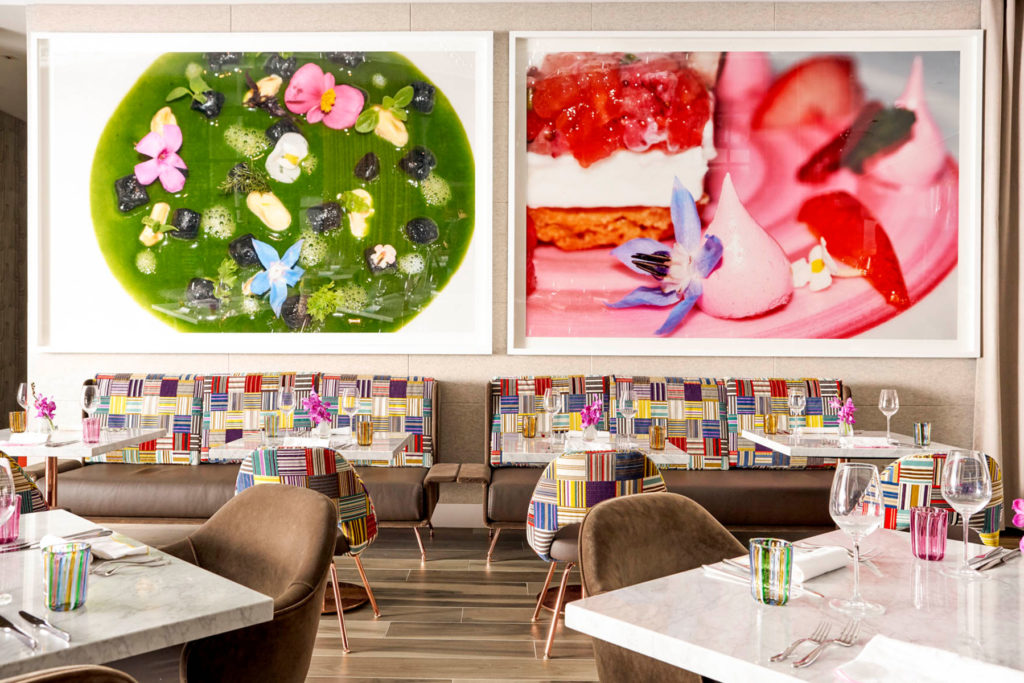 Mirador, now a private venue, is open for holiday tea.
Courtesy Headington Companies.
Mirador
Instead of having tea at the Taschen Library as usual, The Joule moved afternoon tea for the Christmas season to Mirador, the chic, defunct restaurant on Forty Five Ten. Mirador is now a private function space so this is one of the few places to dine there. Afternoon tea includes artfully presented hearty snacks, pastries and desserts as well as fine teas and sparkling wine. Tickets are $ 89 per person; You can also rent the entire venue for a private tea party for $ 1,500. $ 89
The Ritz-Carlton
The upscale hotel offers a cozy yet refined season Afternoon tea in The Sendero and The Gallery of Fearing's Restaurant with mini sandwiches, scones, candy, tea and champagne. The festive service is available on Saturday and Sunday afternoons in December and costs $ 75 per person, including a glass of bubbles. Call 214-922-4848 to make a reservation.