The Restaurant That's Turning Dallas Vegan One Taco at a Time
When in Dallas you have to go to Nuno. The vegan fast-casual spot grew out of a family-run, vegan-friendly panaderia and is based on a son's ambition to introduce his community to healthier, plant-based versions of the Latinx foods he grew up with. Owner and founder Aurelio "Nuno" Arias Jr. uses his business to help others redefine success. It is not meat that creates status, but lifelong health gives us the opportunity to be successful. Nuno took a break from serving tacos and tortas to discuss the interfaces between his personal health journey, family, and veganism within Latinx culture.
VegNews (VN): Let's start at the very beginning with why you chose vegan. What inspired this choice?
Aurelio "Nuno" Arias Jr. (Nuno): I was inspired by my old man and how he thrived on a plant basis. Diabetes, obesity, and heart disease are family members and I have always been determined to live healthy lives. Seeing how my father could reverse his heart disease and avoid surgery brought awareness to the power of a healthy vegan diet for one's health. I got into vegetarianism and noticed profound effects on my health – I lost weight and lowered my cholesterol. I fell off the car for a moment and in two months all that progress had been undone. After all, it was the documentary Forks Over Knives that gave me the final, much-needed boost to take the plunge and commit to a vegan lifestyle. As soon as I watched the film, my wife and I put all animal products in the fridge and never looked back. Nine years later we are now raising three incredibly smart vegan kids and a healthy vegan dog!
VN: What was your favorite food when you were growing up?
Nuno: I just care about simple comfort. That being said, beans and rice are my all time favorite foods. I could eat this every day and would never be bored. It's not even the chilled beans. There is something so healthy about freshly cooked beans and rice that I will always cherish. Not many people know that the water, utensils, type of garlic, and other spices used to cook beans make a huge difference in highlighting the flavors. I'm going to tell you a secret: the trick is to cook your beans in fresh rainwater. You can tell the difference by how well the flavors come out!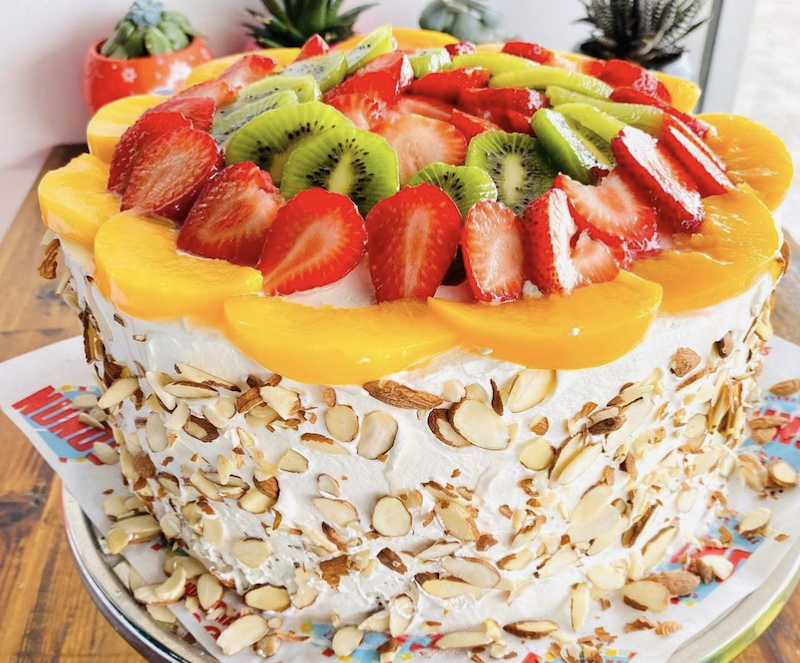 VN: You and your father started the popular one El Palote Panaderia. How was this trip and how has this experience shaped your restaurant now?
Nuno: My father was trained in baking by my maternal uncles and founded El Palote as a home bakery that sold vegan and non-vegan goods. That was his catch – a way to bring people in and gradually introduce customers to delicious vegan treats. After all, the vegan offers were so good that we decided to switch to 100 percent vegan.
A few years later I decided to pursue my own creativity and my wife and I decided to branch out to start Nuno's. I actually took some time off and drove to Uber for a while to search the city for the ideal restaurant location. It was important to my wife and I that we center the Hispanic community in our neighborhood choice and choose North Dallas. Not only did we want to represent a small Mexican restaurant company, we also wanted to be a beacon of change and information for the vegan and Hispanic communities.
VN: How did you deal with culture in the Latinx community when it comes to food?
Nuno: There are definitely challenges in fighting veganism in the majority of the Hispanic community. There is a common belief that a meal without meat is incomplete and that this has to do with the social class mentality. In rural Mexico, impoverished people cannot afford to eat meat. The ability to buy and consume meat depends on how well a family is doing and how high they are on the social ladder. That mentality is hard to break, especially when these families have come to America for better opportunities. They make better money and can afford to buy animal products that are initially not good for them. The social class mentality is difficult to control, as being asked to eat again as they used to eat is perceived as a downgrading of their status. It is important to keep this in mind in these discussions.
VN:: How do you balance the message of health and culture in such a way that your customers can be sure they won't have to compromise on food?
Nuno: I do my best to welcome them into the conversation and sometimes I've even given out free food for people to try. It is critical to build relationships and plant seeds. By offering vegan versions of tacos, tortas, quesadillas, and other popular foods related to Tex-Mex or Mexican cuisine, I think the community is more willing to get their feet wet in veganism. It's all about small steps.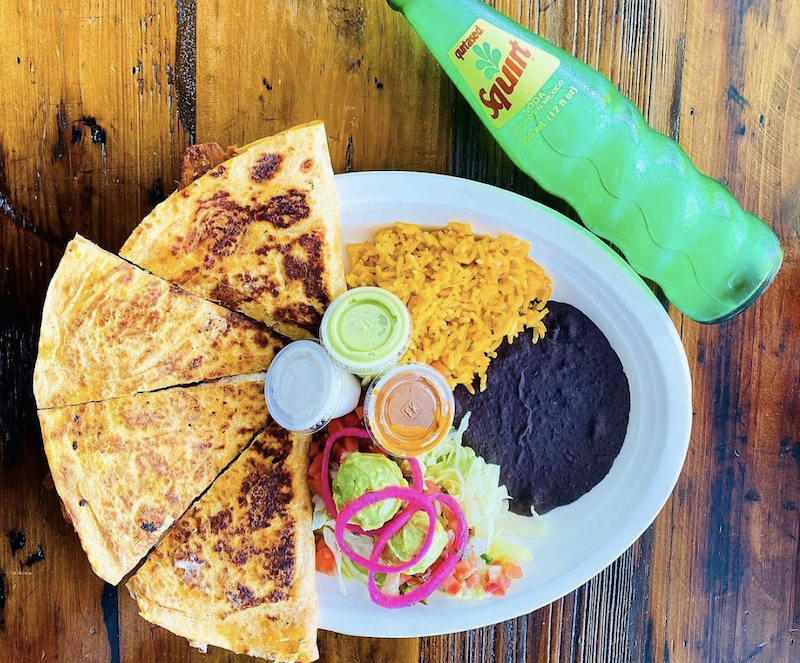 VN:: What's the most popular item on the menu with vegans and non-vegans?
Nuno: Without a doubt, the Al Pastor quesadillas are a huge favorite among our patrons.
VN: In your opinion, where is the vegan movement missing and where can it improve?
Nuno: I believe it is high time the vegan community included other minorities. It has to be a high priority in the movement. We are all together and there is no denying that we enjoy a wide variety of cuisines. It's so important that we focus on celebrating diversity in the vegan space and highlighting that the lifestyle is for everyone.
Shriya Swaminathan is a PhD student who lives in St. Louis with her pooch Halley. She likes to support local vegan spots and is a volunteer at the Gentle Barn in Missouri.
Photo credit: Nunos Tacos and VegMex Grill
I love the vegetable lifestyle as much as we do?
Get the best vegan recipes, to travel, Celebrity interviews, Product selection, and so much more in every issue of VegNews Magazine. Find out why VegNews is the world No. 1 vegetable magazine by subscribing today!
Subscribe to