'Take Risks, Explore What Ifs, and Deliver' » Dallas Innovates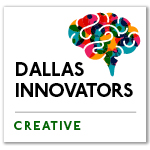 How do you turn a good life into a great life?
According to Justin Parscale, find a job that you can have "crazy, stupid fun" and then find a mission that you can "do something bad" to help others.
Parscale, principal in the Corporate and Commercial Studio of the Perkins and Will Dallas office, seeks ways to put his passion for architecture into practice to improve the lives of others. Building relationships was an integral part of the process, according to the architect.
"You get a shot at this whole big life," he said, adding, "I doIt's less about me than about others. "
Two major projects where Parscale is most interested in helping others.
He's working on a 15-story apartment complex that will provide low-income tax credits to service workers in the CBD. The complex, which is right next to Perkins and Wills' own offices in the historic Dallas High School building, will have a little over half of the 217 units low income, but the overall design and the rest of the units will be competitive.
"This is about bringing affordable housing into the CBD," said the architect. "It doesn't exist right now."
The other project is also a low-income tax credit. He is working with Cece Cox at the Resource Center to design a complex for LGBTQ seniors. Many in the LGBTQ community don't have children to look after in their later years. Therefore, a designated retirement home complex can help meet this need.
Parscale calls Cox "the coolest customer ever". Both are alumni of the Dallas Regional Chamber's Leadership Dallas program, and their shared background as "LD" graduates helped him get in touch with her immediately, the architect said.
Parscale also credits involvement in Leadership Dallas for an association with Peter Brodsky. Perkins and Will is working on part of the renovation and conversion of the Red Bird Mall, he said. The company is partnering with UT Southwestern and Children's Dallas to develop 150,000 square feet of medical space in the former mall.
"Without LD, I'm not involved in all of these catalyst projects," he said.
In addition to Leadership Dallas, Parscale's talent for relationship building helped Perkins and Will land other "catalyst projects" such as the early planning of the three high-speed rail stations from Dallas to Houston with developer Jack Matthews and the master plan for Fair Park.
In 18 years at Perkins and Will, he has worked on a variety of projects.
Parscale joined the Dallas office to diversify the business beyond healthcare and helped design the UT Arlington Chemistry and Physics Building and Hector Garcia Middle School in Dallas. In recent years, he has started designing cancer treatment centers, including facilities at UT Southwestern Medical Center, Baylor University Medical Center in Dallas, and BSA Hospital in Amarillo.
Parscale became an expert in radiation treatment safes and developed designs that improved their efficiency. Now that the design is being copied in locations across the region, he said.
Building the project at UT Southwestern took years and helped him build a network of brokers, developers, and local politicians. As he drove to and from the construction site, he saw cranes all over the place.
"Perkins and Will cranes weren't enough," he said.
Now he spends more than half of his time in business development – he works for more PW cranes – while keeping his hand in architectural design.
His business motto? "Take risks, explore what ifs, and deliver."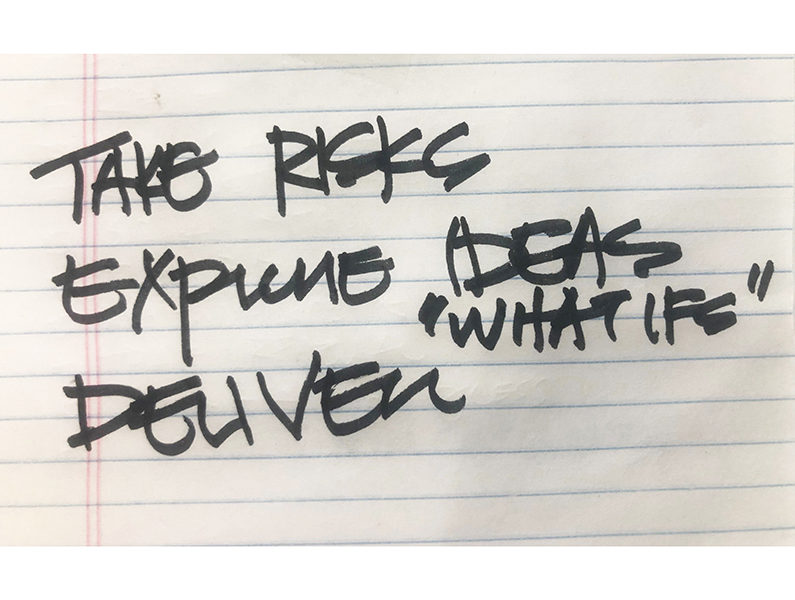 It's easy to see that Parscale is enjoying what he's doing and that he has enough energy to outrun the Energizer Bunny. How could he be driven like that?
Growing up with his mother and brother on the east side of Enid, Okla, it wasn't until he reached his teenagers that he realized how poor they were.
His mother had a friend who was an architect. Parscale made money vacuuming the floors and removing weeds at Enid's architectural office. And he saw the possibilities.
But it took the encouragement of his Vo-Tech high school teacher to stick with a drawing class if he was to quit.
"He believed in me," said Parscale.
Now he is trying to pass this "can" message on to young people by showing them the possibilities.
He is a board member of the Barack Obama Male Leadership Academy in Dallas, and one of the students he mentors is sent to Parscale's alma mater, Oklahoma State University, to study architecture.
"Children will do things when they know about things," he said.
A version of this story was first published in the Summer 2020 edition of the Dallas-Fort Worth Real Estate Review.
Read the digital edition of Dallas Innovates' sister publication, Real Estate Review, on Issuu.
The Dallas-Fort Worth Real Estate Review is published quarterly.
Register here for the digital alarm.

Sign up to keep an eye on the latest and upcoming developments in Dallas-Fort Worth every day.