Dallas Woman's Cajun Meals Now in Grocery Stores
DALLAS – A North Texas woman is getting a lot of recognition now that her Cajun cuisine is available in supermarkets in North Texas and Louisiana. Lady Jambalaya owner Christine Odegbaro said when she quit her corporate job in late 2017 to pursue her dream of cooking, blessings poured in.
"It's hard to find good gumbo and good jambalaya," said Odegbaro. "I was like you know what because I'm from the south, New Orleans, why not?"
Odegbaro started selling ready-made meals from home before expanding into a commercial kitchen in 2020. From food preparation to packaging and delivery, Odegbaro and her family take care of all aspects of their frozen food operations. Recently, Odegbaro was able to land their gumbo and jambalaya in more than 250 grocery stores, including select Albertsons.
"All that hard work with my hands and you know you pack the product and take it to the grocery stores, that's the best feeling for me," said Odegbaro. "I've almost given up a few times, so it's imperative to have friends in your life who motivate you and keep pushing you to say, don't give up."
Odegbaro is the first African American woman to land her frozen Cajun meals in the grocery store with only her own money. The company has grossed more than $ 50,000 in gross sales in grocery stores since scaling out in 2020.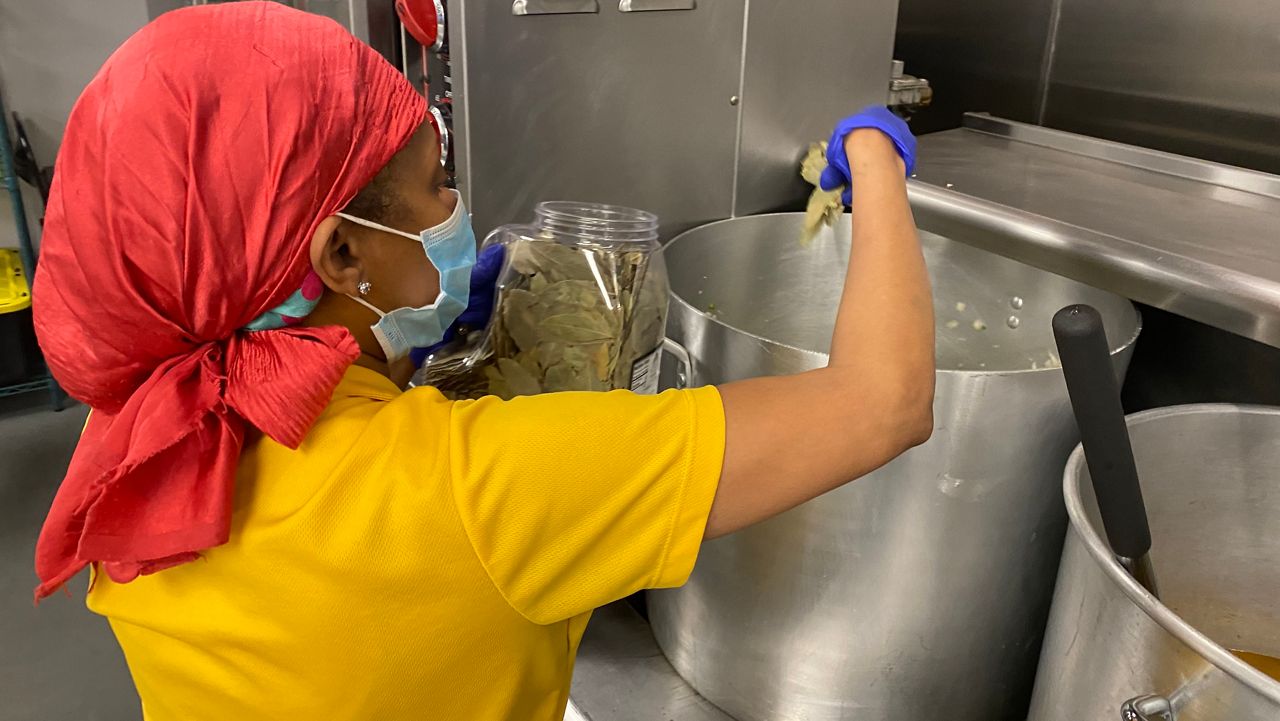 Christine Odegbaro works in her kitchen. (Chris Grisby / Spectrum News 1)