BOKA Powell Releases Its Design for Futuristic Uber Skyport » Dallas Innovates
BOKA Powell publishes his design for the futuristic Uber Skyport
The Dallas architectural firm is one of several to offer designs for the Skyports, which could be the landing base for the plane that Uber said may fly as early as 2020.
BOKA Powell has released its futuristic Skyport vision for an urban airport structure to support UberAIR's vertical take-off and landing taxis.
The Dallas architectural firm is one of several that will offer designs for the skyports, which could be the landing pads for the aircraft. Uber said Uber may be flying between 1,000 and 2,000 feet above the city's sky by 2020.
BOKA Powell said his inspiration comes from "the dynamics of flight that connects Uber car passengers to Uber's VTOL network through an open-air vertically oriented structure."
Other Skyport Design finalists are Corgan from Dallas, Arup from Duncanville, Humphreys & Partners Architects from Dallas and Beck from Dallas.
Uber Elevate released its prototype airplane during the 2018 Uber Elevate Summit in Los Angeles. DFW is a test market alongside Los Angeles and Dubai, United Arab Emirates.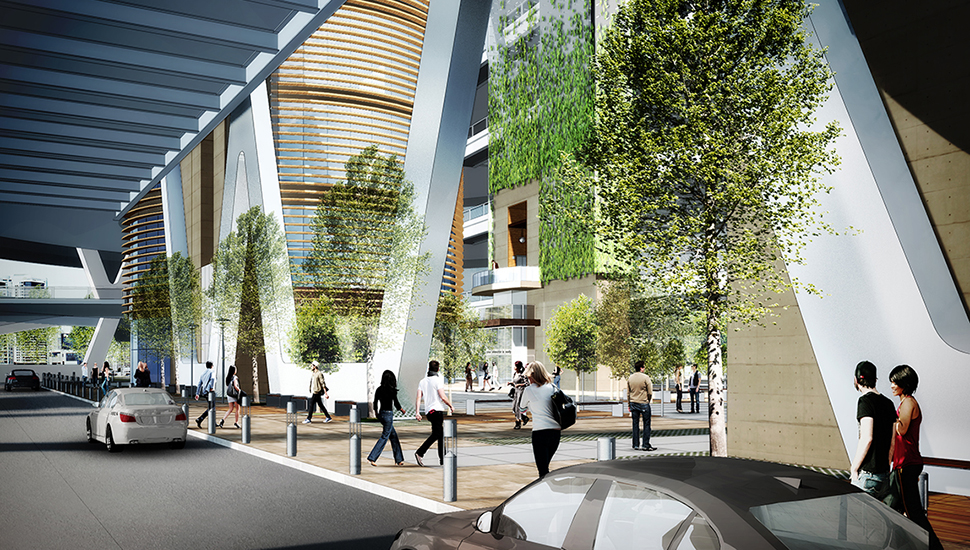 CONTINUE READING
Humphreys & Partners shows its Uber Elevate Skyport vision
Uber Elevate unveils prototype flying taxis that will fly over DFW

CONTINUE READING
In a series of architectural plans, renderings and ideas, HPA offered its vision for the design of the UberAIR Skyport platform, which will serve as the take-off and landing sites for the air taxi service.

Dallas-Fort Worth and Los Angeles are the first US metropolitan areas in which vehicles may take off from the region's skyports as early as 2020.

Multidimensional UX: Preston McCauley has helped UX professionals find new ways to approach the vehicle.

The annual awards are currently accepting contributions until May 10th. The deadline for early bird pricing is approaching March 22nd.

Intuit is committed to design thinking, says Intuit VP of Design James Helm. He speaks to Dave Moore about the thinking that precedes formal design and how the company keeps designers who may receive multiple recruiting calls each week.