aristides dallas architects adds concrete cube to the existing stonework of this greek house
Located in Triantaros, on the Greek island of Tinos, this home by Aristides Dallas Architects features a cube of light-colored concrete that hovers over the existing brickwork. The project combines traditional and contemporary architectural features while at the same time making the distinction between old and new clear. A horizontal opening is formed between the existing and the new structure, which was developed as a transparent zone that brings in natural light and frames the view of the horizon.Image by Evelyn Foskolou
all other images from panagiotis voymvakis unless otherwise noted
In search of the least possible interference with the overall landscape, Aristides Dallas Architects developed a contemporary, but critically traditional house that integrates a concrete cube harmoniously into the existing stone mass. The residence is based on the traditional architecture of the Tinos dovecotes – the fortress-like stone structures that can be found around the island. "The residence offers contemporary architectural vocabulary in a harmonious blend of traditional and modernist features of the Greek landscape." explains the studio.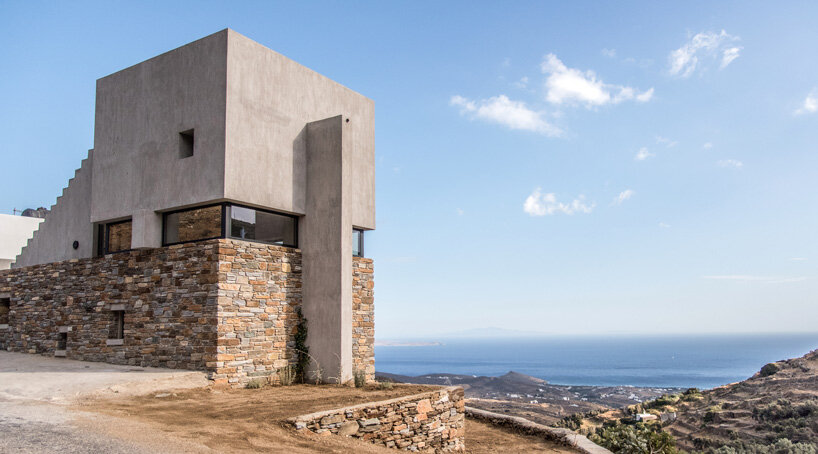 Image by Evelyn Foskolou
The horizontal opening is between the existing old and new structure and forms a point where the outer shell ends. It also develops a transparent zone, offers a lot of natural light for the interiors and frames the view of the horizon. At the same time, a large square opening breaks out of the stone structure in front of the living room. This opening acts as a screen that clears the view and at the same time forms a small berm (outdoor living room) in the courtyard. "This is the point where the" inside "connects with the" outside "." says Aristides Dallas.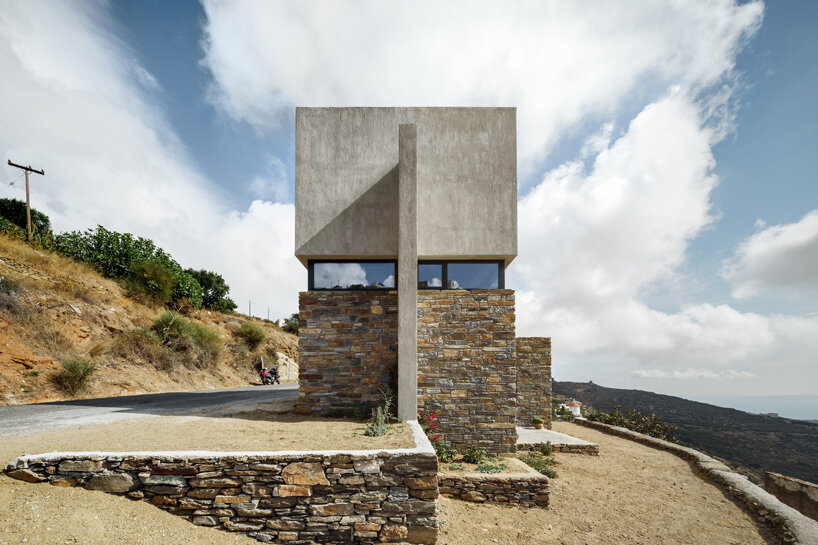 Image by George Messaritakis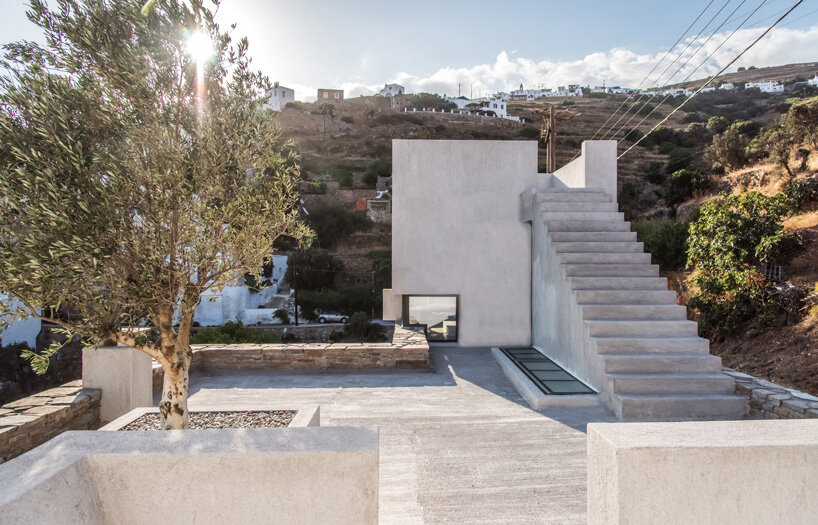 Image by Evelyn Foskolou