Agent Architecture is Hacking Dallas Freeways
Unbuilt projects by Dallas Architects were exhibited at the Dallas Chapter of the American Institute of Architects' 2020 Unbuilt Design Awards. Three designs were honored out of 42 submissions from 30 local companies – read about the other two winners here and here.
Check out Agent Architecture's plans for a project called Dallas: Freeways Hacked. The company hopes to make the subway the "only city with a motorway loop converted into a park". By not making automobile traffic a priority, Dallas could become a city for people and nature.
"We all found this to be a thought-provoking suggestion and we appreciated its playfulness and use of satire," said Jen Maigret, AIA, judge and founding director at PLY +. "It's very timely and has something meaningful to say about how social distancing can help us redefine a positive urban future. The project is refreshingly optimistic. "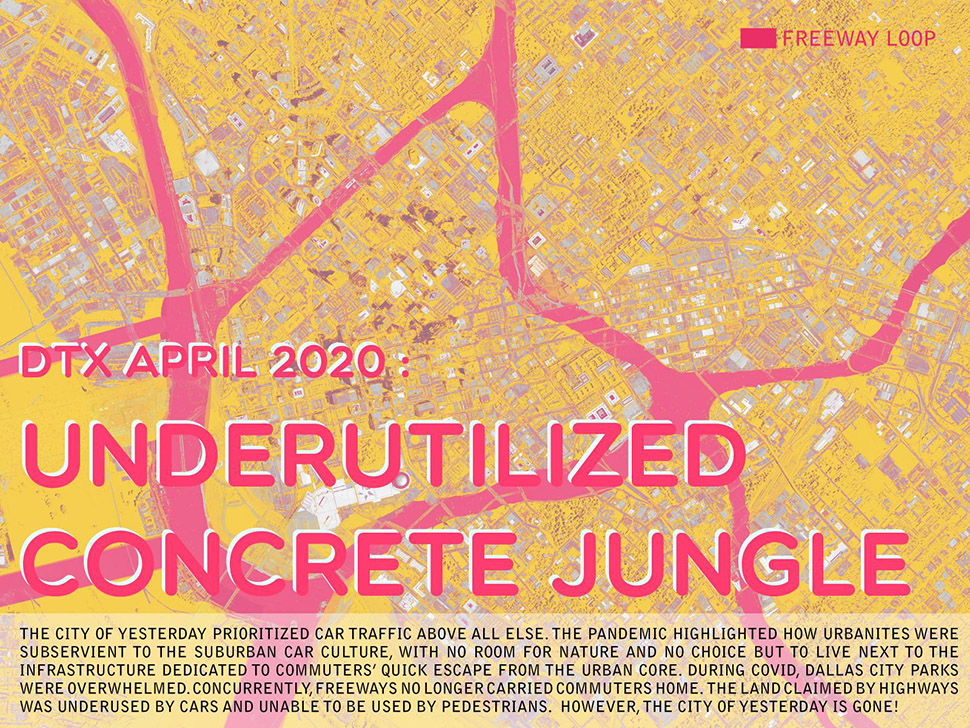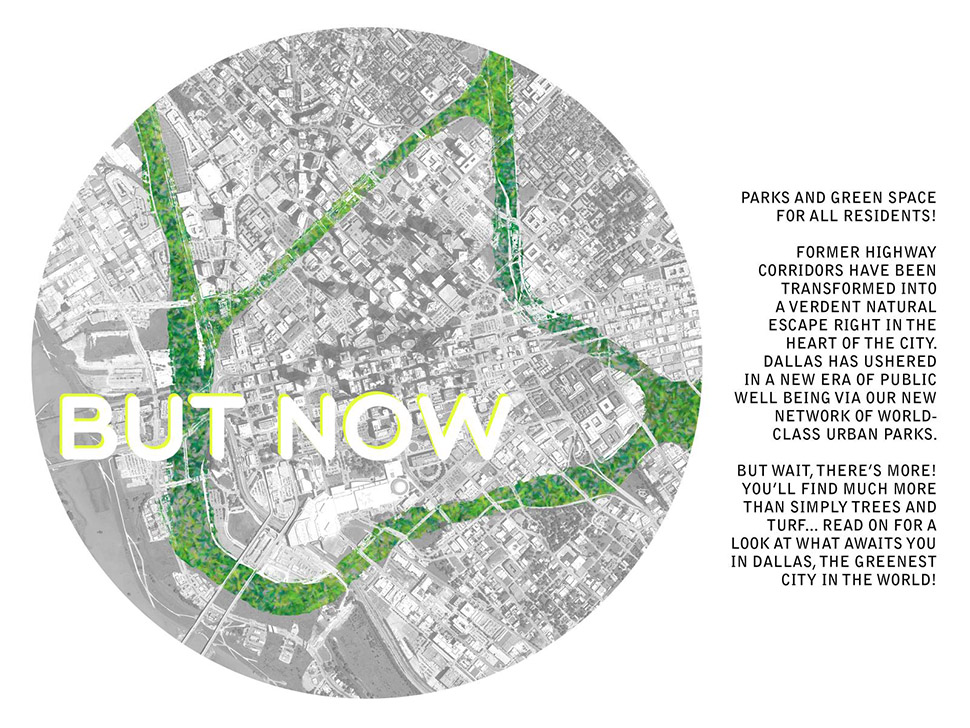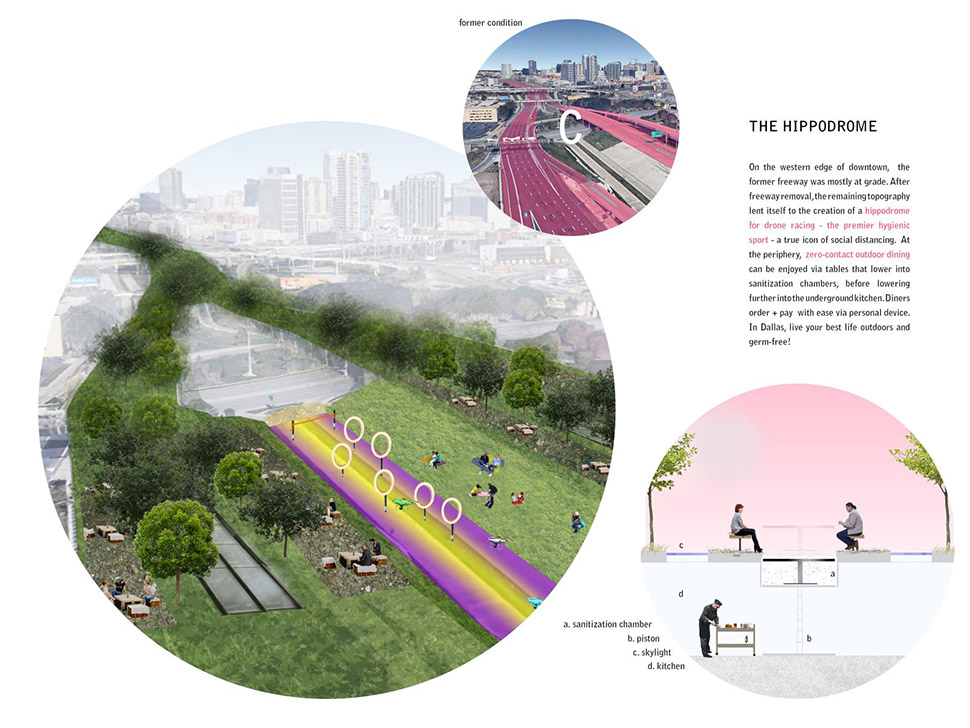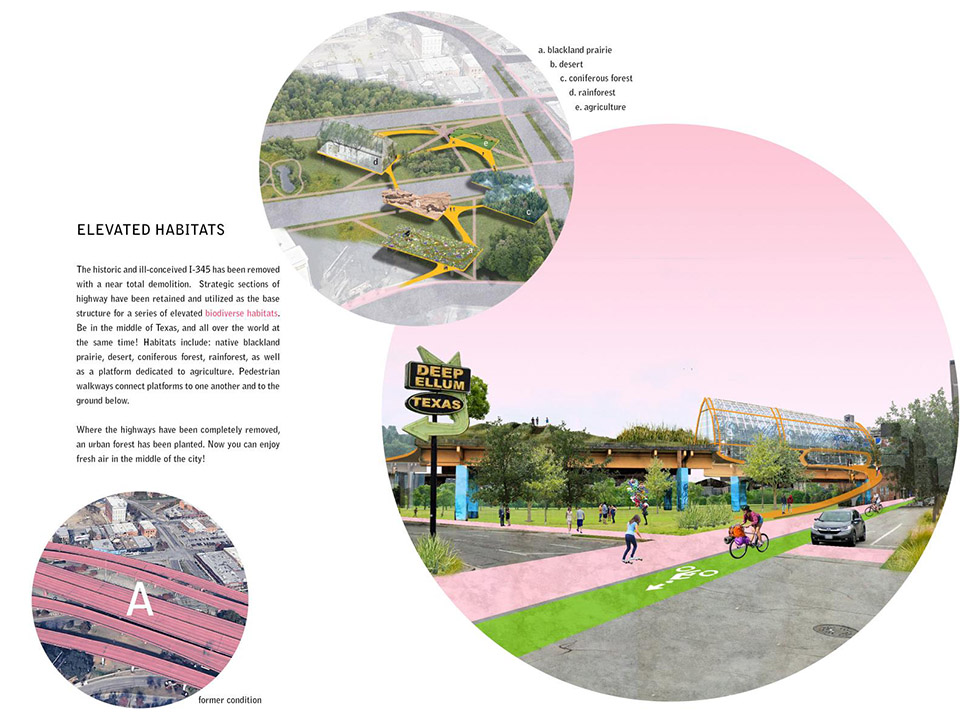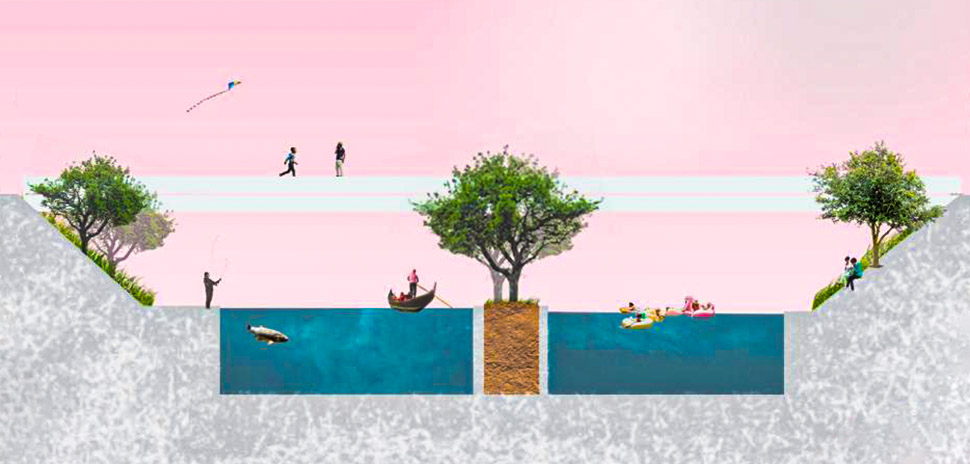 All photos are from AIA Dallas.

Go on the list.
Dallas innovates every day.
Sign up to keep an eye on the latest and upcoming developments in Dallas-Fort Worth every day.