11 All-Natural, Dallas-Based Beauty Brands You Should Know
The art of essential oils
In 2015, Valencia McClure was diagnosed with breast cancer. After surgery and radiation, she adopted a natural, non-toxic lifestyle to help her body heal. McClure began making essential oil blends for herself and her friends, and eventually left her company job to become a certified aromatherapist. With her beauty brand The Artistry of Essential Oils, McClure aims to inspire others to incorporate clean, natural products into their everyday lives. The scrubs, toners, face oils, rollerballs, and other branded products are all herbal, cruelty free and Paraben free. Buy the art of essential oils here.
The Bohemian Shepherdess
Mindy Myers and her family have been running Rosemary Hollow Farm since 2015. Their dairy goats roam and graze in the prairie grass, and rows of marigolds are rooted nearby. Both are pivotal to Myers' skin care and beauty line The Bohemian Shepherdess. Her flora products are made from the flowers and herbs she grows, while the fauna products are made from goat milk. You can find face masks, makeup removers, hand soaps, and much more. Each of the pretty vessels of the Bohemian Shepherdess is made from recycled materials. Here you can buy all products.
Elli Mac Hair Company

Elli Mac Hair Growth Oil has been formulated to benefit every hair type, from smooth to heavily textured. Main ingredients are Jamaican castor oil and Brahmi Amla; Both have been used for centuries to condition strands, increase blood flow to the scalp, and fight off bacteria. Elli Mac's blend has a sweet scent thanks to lemongrass, orange, and other essential oils. Last month, the company launched KING, a beard and hair oil for men. You can buy all Elli Mac oils here.
Eyllek skin care

Eyllek Skincare's hypoallergenic products are designed to mimic the biological processes that occur in healthy skin. Her beloved first product is the Clean Slate Body Scrub, which removes dead skin and restores moisture with exotic oils like apricot, peppermint and jojoba. Founder Kellye Stephens has just released her second product, a moisturizing body lotion that completes the regimen. Buy both Eyllek skin care products here.
Farmhouse fresh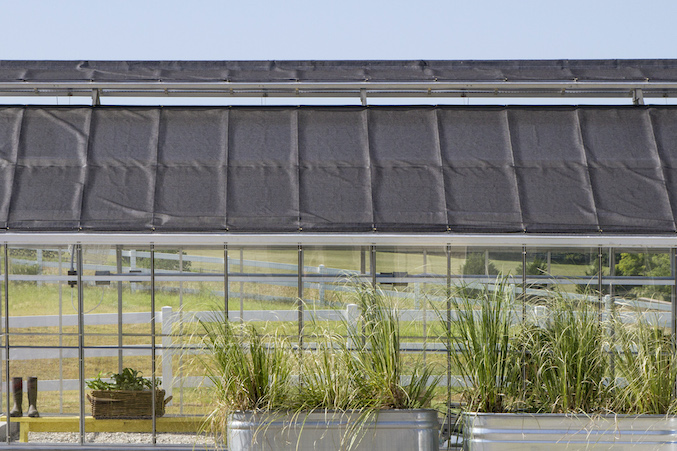 FarmHouse Fresh Ranch in McKinney is home to the beauty brand's founder, Shannon McLinden, and her family, but is also home to a group of rescue animals like donkeys and horses. At the ranch, McLinden and her team make skin care products, body products, fragrances, and more. The ingredients are grown on site using hydroponic, aquaponic and organic farming methods. The processes are waste-free; For example, after picking cucumbers and pulling their extracts, the chickens will eat the pulp. The eco-conscious line can be found in spas like The Four Seasons and The Waldorf Astoria. Here you can buy FarmHouse Fresh.
Girl B of course

This beauty brand by women for women offers organic, herbal and cruelty-free body products such as detergents, soaps and deodorants. Founder ShantaQuilette Develle hopes to remove the stigma on personal care products and empower women to take control of their health. For example, she developed a breast butter to encourage women to do self-exams every month. Girl B Natural also has a telehealth service, community forum and online webinars in the works. Here you can buy all products.
Goods pharmacist
Melissa France's organic garden is the elixir of life for her beauty brand Goods Apothecary: every cruelty-free formula contains the herbs and flowers that she lovingly grows on her Denton homestead. Sustainable wildflowers such as dandelions and marigolds also occur. While the pharmacy is best known for soaps, serums, and tonics, the brand also offers specialty ointments. There's one for bug bites, cuts, and scrapes, another for muscle pain, and even a formula for dog paws. Here you can buy goods pharmacy products.
Juices & botany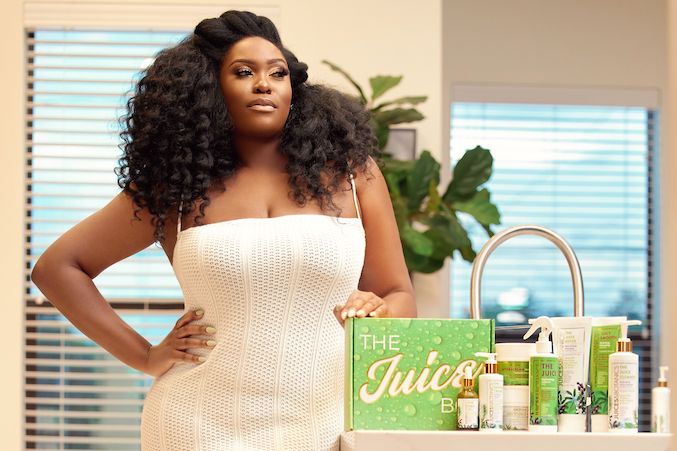 Whitney Eaddy is an expert on natural hair care – her loyal customers call her The Growth Guru. Their mission is to enable black women to embrace the texture of their hair and encourage its growth. You've been banned from the luxury hair care market for far too long, says Eaddy. To fill that void, their Juices & Botanics products are both high quality and beautifully packaged. Eaddy also owns and operates two Her Growing Hands salons where she provides personal advice. Buy all Juices & Botanics products here.
Konjo beauty
After graduating from SMU last year, Ethiopia-born Lidya Winnie Konjo Beauty started as a homage to her African roots. Their natural and cruelty free skin care products are designed for women of color, although they are suitable for everyone. The ingredients come from all over the world. "Everything in Africa is native or handmade," says Winnie. "Herbal products are gentler on the skin and contain all the vitamins your body needs." Buy your clay face masks here.
Loveleigh moisture
The Frisco-based company stocks handcrafted scrubs, bath bombs, soaps, and other body products. Almost everything is vegan, with the exception of a goat milk body wash. "I'm a biologist and I've always been skeptical about the ingredients that many companies use and that can be misleading," says founder Kimberleigh Arnold. "I wanted to develop products derived from [ingredients] People realize without using harsh preservatives and additives. "Buy Loveleigh Moisture Here.
Sweet nectar beauty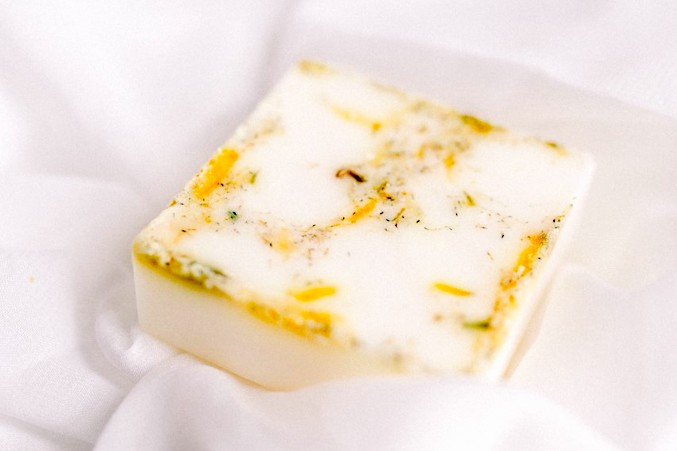 Sweet Nectar Beauty founder Aisha Nicole once suffered from adult acne, and when expensive dermatological products failed to eliminate it, she turned to a more holistic approach. Nicole researched natural herbs, flowers and oils, then formulated her own products and launched Sweet Nectar Beauty. Her brand stocks herbal bath, body and skin products such as herbal facial serums and carbonated bath bombs. Everything is vegan-friendly and packed with recycled materials. Shop all Sweet Nectar Beauty here.